New look, same eskimo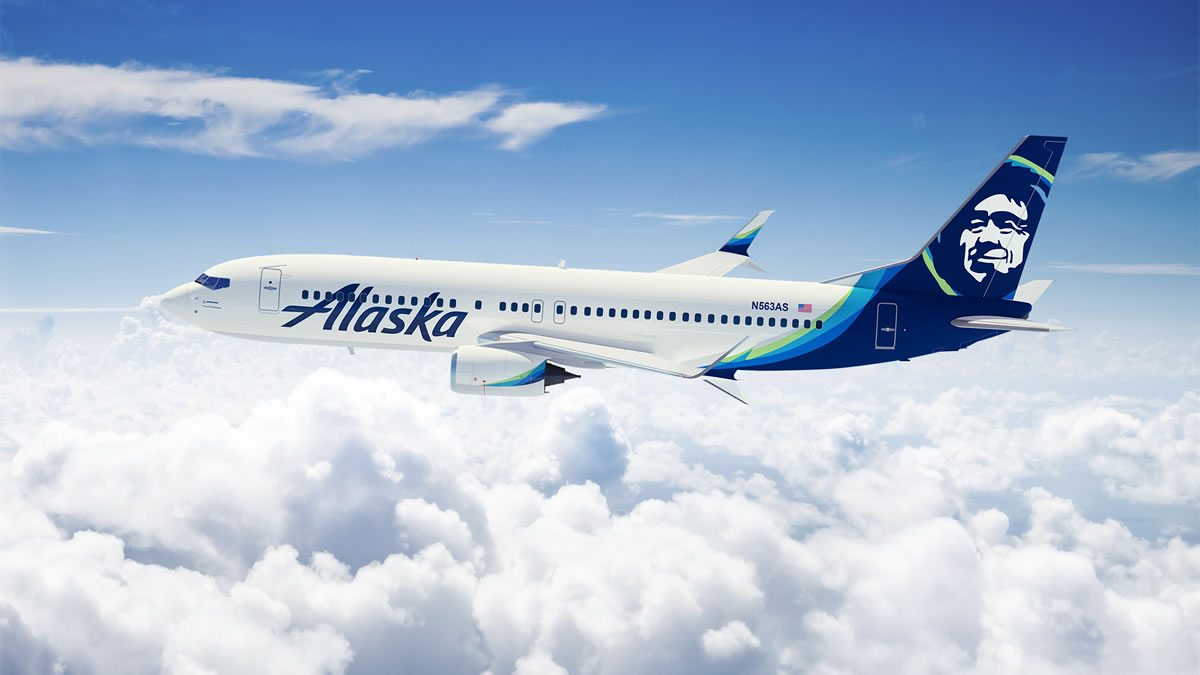 Alaska's modernized livery, unveiled today. (Photo: Alaska Airlines)
Turns out when Alaska Airlines ruled out a significant rebrand a year ago, they didn't mean for good. Today, the airline revealed its new look to employees and press — and, much like Southwest's rebrand in 2014, the result is an elegant update to a classic livery.
Various pieces of communication showing the new branding. (Source: Alaska Airlines)
The old look, introduced in 1992, hadn't aged very well. The distressed brush script wordmark, with its weird K kicking through the counter of the A at the end of "Alaska," has been simplified and modernized. The palette has been expanded with colours that, to me, at least, suggest the Northern Lights.
One element that hasn't changed — much — is the Eskimo man pictured on the tail. His features have been simplified to suit the needs of a digital world, but he smiles on. Alaska's Eskimo has long seemed an anachronism, a throwback to the days when airlines like Western, TWA, and Mohawk appropriated Native American imagery for their marketing. But last time Alaska proposed replacing the Eskimo, there was considerable uproar. This time, Alaska has been careful to say that Native artists were consulted in the rebrand. They have even created a light-hearted video about the Eskimo's backstory, although if you're hoping for a definitive answer about his identity, you may be disappointed.
At a time when most Alaska Airlines traffic never goes to Alaska and the bulk of the carrier's rapid growth is happening outside its eponymous state, it's interesting that the rebrand leans so heavily into Alaska's Alaska-ness. The industry is dominated by national carriers that are mostly reviled. In contrast, there's something really appealing about the outsider status that Alaska, the state, confers. In this rebrand, design firm Hornall Anderson and Alaska Airlines have taken the best elements of the brand and refreshed them for a new age.