Flyby Wire: September 16th, 2013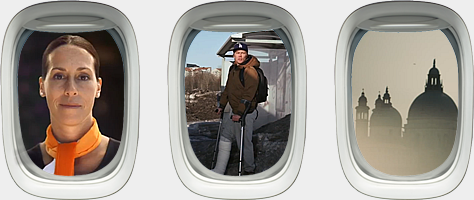 Welcome to the 15th issue of The Work This Week, a weekly roundup of new advertising, identity, and brand experience work from around the airline industry. This week, easyJet borrows from Pepsi, Singapore Air brings you the world, and Norwegian goes all the way.

Advertising
Discount carrier easyJet launched a new campaign under the tagline "Generation easyJet," touting the way the carrier has made flying more accessible to people from all walks of life. Agency: VCCP, London. Source: Campaign.

Norwegian flies to airports that are closer to the cities they serve, so you don't have to walk. Agency: Kitchen Leo Burnett, Oslo. Source: Skift.

Singapore Airlines released the third spot in its "The Lengths We Go To" campaign. This one is set in Venice. Agency: TBWA Singapore.

Design
Social
Bombardier encouraged its fans to adopt a Twibbon to celebrate the maiden flight of its CSeries jet.
Tips?
If you have any tips, e-mail me or tweet them at @brandedskies. See you next week!
Image credits: easyJet, Norwegian Air Shuttle, Singapore Air