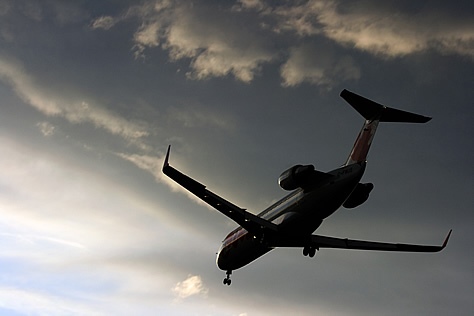 Jazz, the brand formed by Air Canada in 2001 to consolidate its regional carriers, has flown its last flight. It was 10 years old.
Starting today, Jazz flights will be flown under the name Air Canada Express. The Air Canada Express name is already being used for flights to Montreal from Toronto City Airport, which are operated by a different company.
If the new brand sounds an awful lot like the name of a U.S. regional carrier, that's not an accident. Air Canada's strategy for its feeders is coming to resemble the American model of regional services like U.S. Airways Express, Continental Express, and United Express (see the connection?) The Air Canada Express brand will in fact cover flights operated by five different companies, none of them owned by Air Canada.