Wet Paint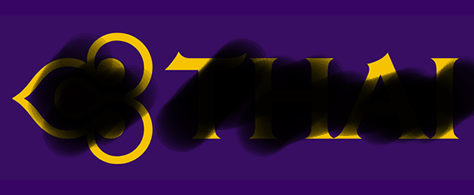 On Sunday, a Thai International Airways A330 carrying 280 passengers skidded off the runway while landing in Bangkok. There were 14 injuries but, thankfully, no fatalities.
A regrettable accident, to be sure. But the world might barely have noticed if ambulances and fire trucks had been the only vehicles to respond to the emergency. Instead, within hours, Thai also dispatched a bucket truck. In the dead of night, airline workers painted over the logo on the tail and the titles on the fuselage — in full view of photographers.

Suddenly flight 679 became a global news story. It stoked social media outrage around the world. At first, an airline official claimed that painting over the logo was required by a Star Alliance "crisis communication rule." Star Alliance vehemently — and I mean vehemently — denied this, and Thai issued a retraction.
And yet the truth is that in rows of binders on shelves at airlines around the world, this is indeed the policy. Traditionally, covering up the logo after a crash has been as much a part of airline crisis management as pulling ad campaigns and dispatching grief counselors. It continues today. Earlier this year, Alitalia painted over its colours on a crashed ATR-72.
Well, that may have been the traditional response. But Thai is learning the hard way just how outdated that policy is.
There has always been a risk in obscuring an airline's logo after an accident. In 1997, Air Canada made a bad situation worse when it hired a local painter to cover up the logo and titles on a crashed commuter jet, even though the Transportation Safety Board had asked them not to.1 The risk, however, always seemed worth it. Better to suffer the public's wrath for an apparent cover-up (after all, everyone does it!) than to forever associate your brand with the charred wreckage of a doomed flight. No airline executive wants to see her logo on the 6 o'clock news. It's never, ever good.
But times have changed. Air Canada painted their plane just 14 hours after the accident, and in 1997 that seemed awfully quick. Less than a news cycle. Today it's a lifetime. Today survivors of plane crashes post pictures on Twitter within minutes of the accident. And those pictures travel around the world a thousand times before a poor maintenance worker can even pick up a paint brush.
I think it was always naive to believe that a fresh coat of paint could save an airline's reputation in the wake of a crash. Now, it's simply ridiculous. As soon as the accident occurs, the damage is already done. The only hope to mitigate that damage is transparency.
When airlines remain silent or — worse — appear evasive in the face of a crisis, today's media environment is particularly unforgiving. Two accidents this summer are instructive: Asiana drew widespread criticism for its slow response to the crash of flight 214, while Southwest was much more forthcoming after its jet's nose gear collapsed on landing at LaGuardia. Even within the boundaries of responsible investigation and legal prudence, airlines can be open and sensitive in their darkest hours.
Pilots like to say that the rules of their profession are written in blood. Perhaps the consequences of PR bungling like the Thai incident are not so severe. But it's no longer enough to say painting wrecked airplanes is the industry's standard operating procedure. For the sake of airlines and the industry, that procedure needs to change.
Nicolaas Van Rijn, "Air Canada hired local to paint jet," Toronto Star (Dec. 20, 1997): A6. Ultimately, the paint job didn't affect the investigation. [↩]